In 2011, the market size of the domestic AC servo was 4.82 billion, with a growth rate of 20.8%. The increase was form high to low too. Main reasons: in the first half of 2011, manufacturers were focused on the release of the 2010 order. In the second half of the year, credit crunch reduced several industries' market demand, especially in the machine tool industry.
The largest equipment of servo products should be upgrading the traditional industries.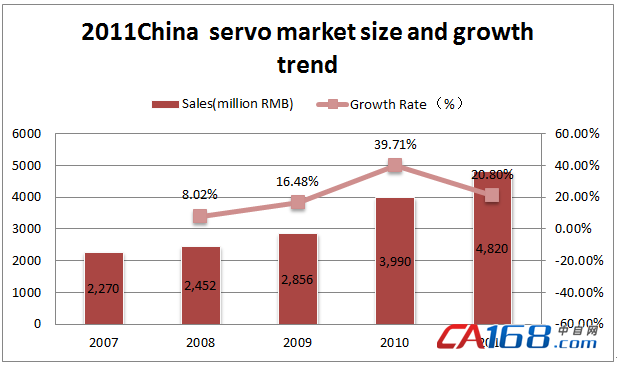 Note: The data for the AC servo system device, including servo drive and servo motor but not contain motion controller / card products and do not contain supporting products for the CNC servo system device.