11TH CHINA INTERNATIONAL AUTOMOBILE
PROPULSION SYSTEMS SUMMIT 2023
大会信息
Introduction to the Summit
当前,随着全球碳排放标准的日趋严格和碳中和步伐的不断加快,汽车产业能源结构转型迫在眉睫,各国燃油车禁售亦开始迈入倒计时阶段。
在此浪潮下,国内外车企纷纷加速布局和抢占新能源赛道;拥有着巨大消费潜力的中国市场,更是成为企业的必争之地。而动力系统作为决定汽车性能的核心,也是企业开展核心技术攻坚的先行地。
正是基于这样的大背景和往届峰会的成功举办,第十一届中国国际汽车动力系统峰会将如约而至。
此次峰会将围绕最新节能减排法规政策、节能和新能源汽车产业发展、企业战略转型规划、先进动力总成技术、动力系统集成等关键领域展开讨论,旨在为参会人员提供一个学习交流和商务合作的专业平台。
At present, with the increasingly stringent global carbon emission standards and the accelerating pace of carbon neutrality, the energy structure transformation of the automotive industry is imminent, and the ban on fuel vehicles in various countries has also begun to enter the countdown stage.
Under this wave, domestic and foreign automobile enterprises have speeded up to seize the new energy track; and Chinese market, which has huge consumption potential, has definitely become a battleground for enterprises. As the core of vehicle performance, the power system is also the first place for enterprises to carry out core technology research.
It is against this background and the success of previous summits that the 11th China International Automotive Propulsion Systems Summit will come as promised. The summit will focus on the latest energy conservation and emission reduction policies,energy saving and NEV industry development, enterprise strategic transformation and planning, advanced powertrain technology, power system integration and other key topics, aiming to provide participants with a professional platform for learning,communication and business cooperation.
会议名称:第11届中国国际汽车动力总成峰会
Event Name:11TH CHINA INTERNATIONAL AUTOMOBILE PROPULSION SYSTEMS SUMMIT
会议时间:2023年6月20-21日
Event Date:June 20-21, 2023
会议地址:上海
Address:Shanghai
会议规模:600+
Scale:600+
主办方:上海佰觅商务咨询有限公司
Organizer:BIMI-AUTO
峰会官网Website:http://www.autopt.org/2023/index.html
会议回顾
Summit Review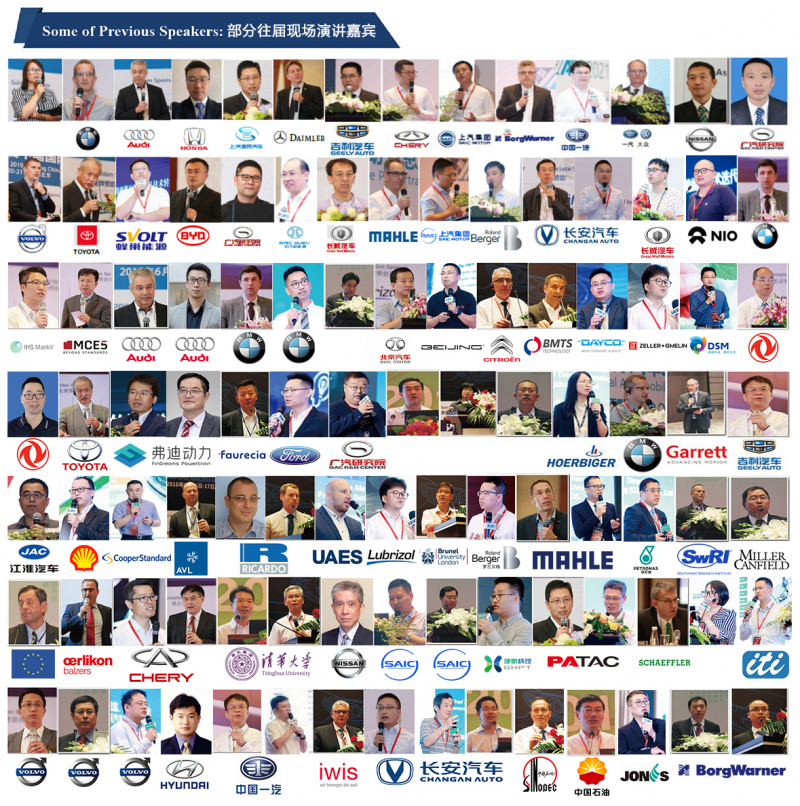 部分话题预告
Part of the topic preview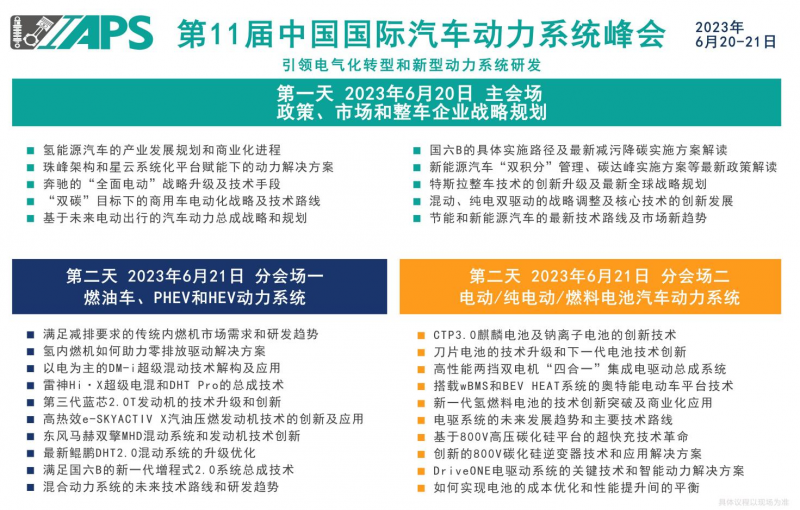 参会权益
Participation Benefits

采购对接Procurement Matching
一对一商务洽谈One-on-One business negotiations
产品宣传Product promotion
增加品牌曝光Increase brand exposure
现场云直播Live streaming online

闭门会议Closed-door meetings


精美茶歇和餐饮Exquisite coffee breaks and dining

会议文本资料Event Documentation
同声传译Simultaneous Interpreting
会议费用包括您要参与的两天会议,五星级餐饮服务等,不包含住宿差旅。
Registration Fee includes the two-day event participation, simultaneous interpretation, luncheon buffet and tea breaks, conference documenta-tions etc. Travel and accommodation are not included.
——最终解释权归BIMI-Auto/BORSCON所有
Final presentation is subject to BIMI-AUTO/Borscon
注册&赞助通道现已开启!
行业盛会等你来撩!
Contact us!Registration & sponsorship channel is now open!
High-level event waiting for you……
Jingyi Zheng
Tel: 021-59885908-868
Email: Jingyi.Zheng@borscon.com.cn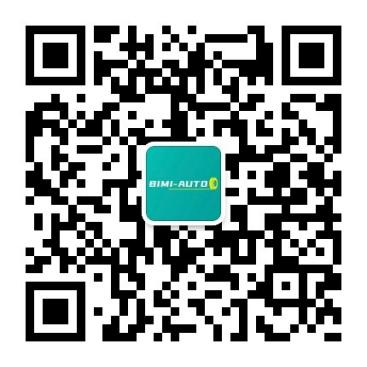 关注BIMI-AUTO公众号,了解更多会议信息!